Upcoming Events
November & December 2022
Stay up to date with our workshops and trainings for peatland communities.
Peatland Communities & Landowners Working Together Seminar
This seminar, organised by the Community Wetlands Forum invites communities and landowners to learn more about how they can collaborate for the betterment of their communities and the environment.

 Hear about ACRES and Results Based Payment Schemes & more Refreshments provided. Email micheal@irishrurallink.ie to register.
Build Your Bog Knowledge: How to Restore a Bog (Part One)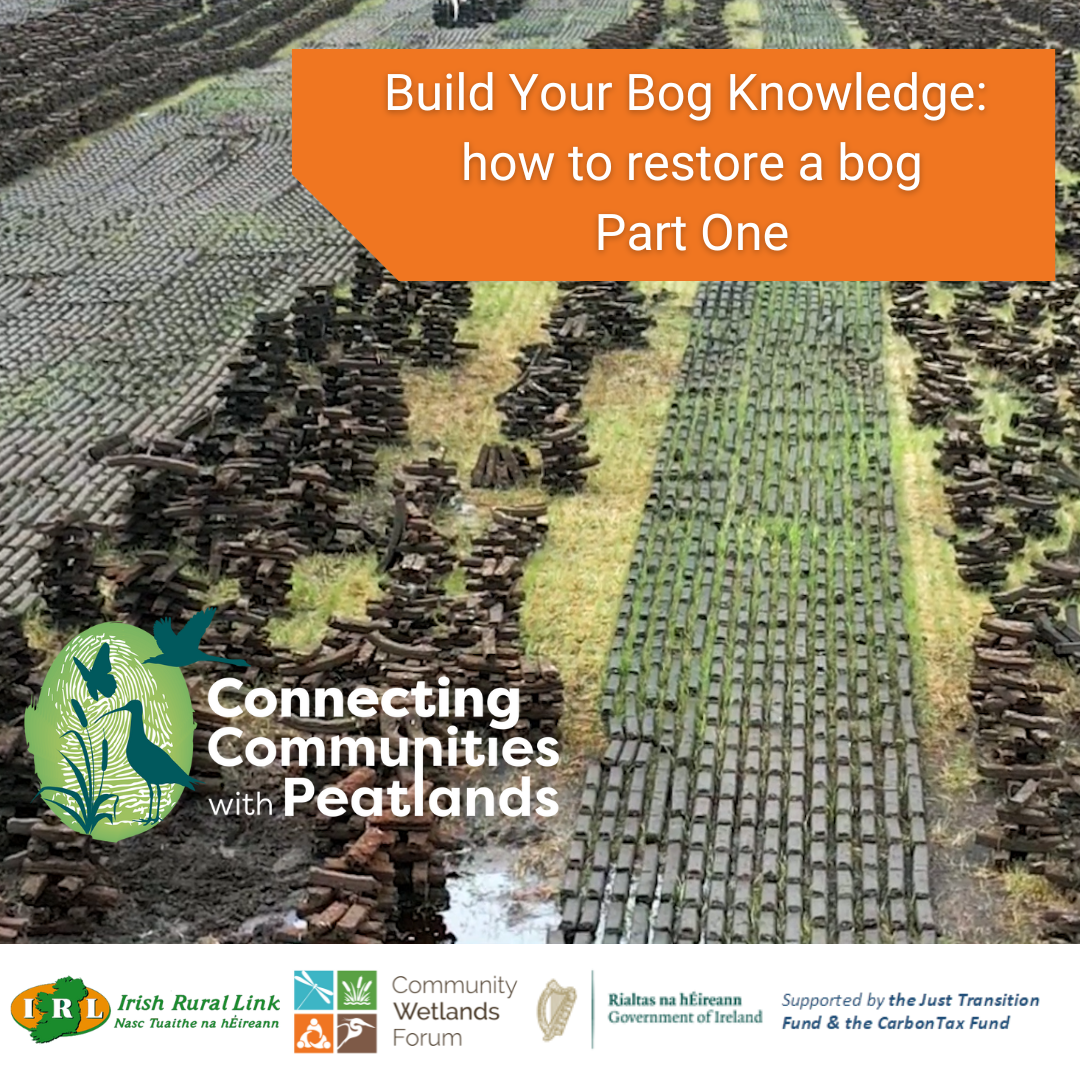 We are delighted to announce that the Build Your Bog series is back! This time some of the talks will be held in-person as well as online. Earlier this year we held a very successful webinar series called Build Your Bog Knowledge.

This first talk will guide you through the practicalities of bog restoration, what's involved, what reports and surveys you'll need, how to get funding, and even more! Places are limited. Please book in advance. 

Where: Clara Bog Visitor Centre, Offaly
When: 7.30pm Tuesday 29th November 
Speakers: Maurice Eakin (NPWS), Francis Mackin (RPS) & Mark McCorry (Bord na Móna)

Register here or email aoife@irishrurallink.ie 
Future Proof your Community Group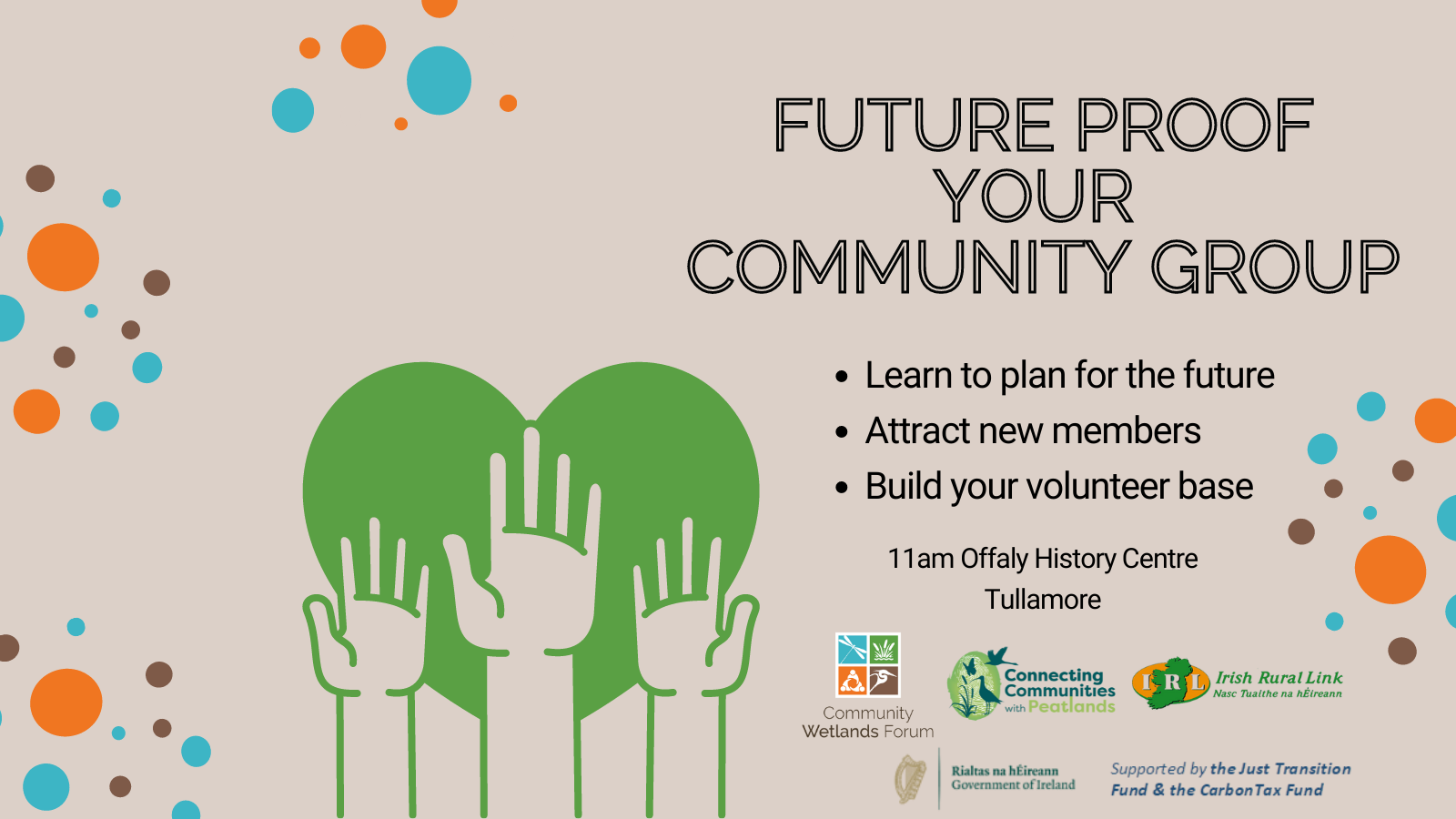 The main component of Connecting Communities with Peatlands is to deliver free capacity building training for peatland community groups to empower them to act as stewards of their local bog by giving them the skills, tools, and knowledge they need. 

Join us on 01 December at Offaly History Centre to learn how to plan for your community group's future, attract new volunteers and to keep momentum going. 

Training is free but places are limited. Please register with aoife@irishrurallink.ie by 28th November. 

Why build your skills with us? 
We work with professional trainers with years of experience in their area of expertise

Training is free of charge 

Training is informed by the participants so that it is relevant to your community group or project
Other Events & Further Info
Here are some other events and info that might be of interest:

Call for Submissions to Know Your Bog Interactive map

Following our roadshow around the Midlands we are calling on people to make a submission to the Know Your Bog collection on the Know Your 5K interactive map. You can complete the online form here.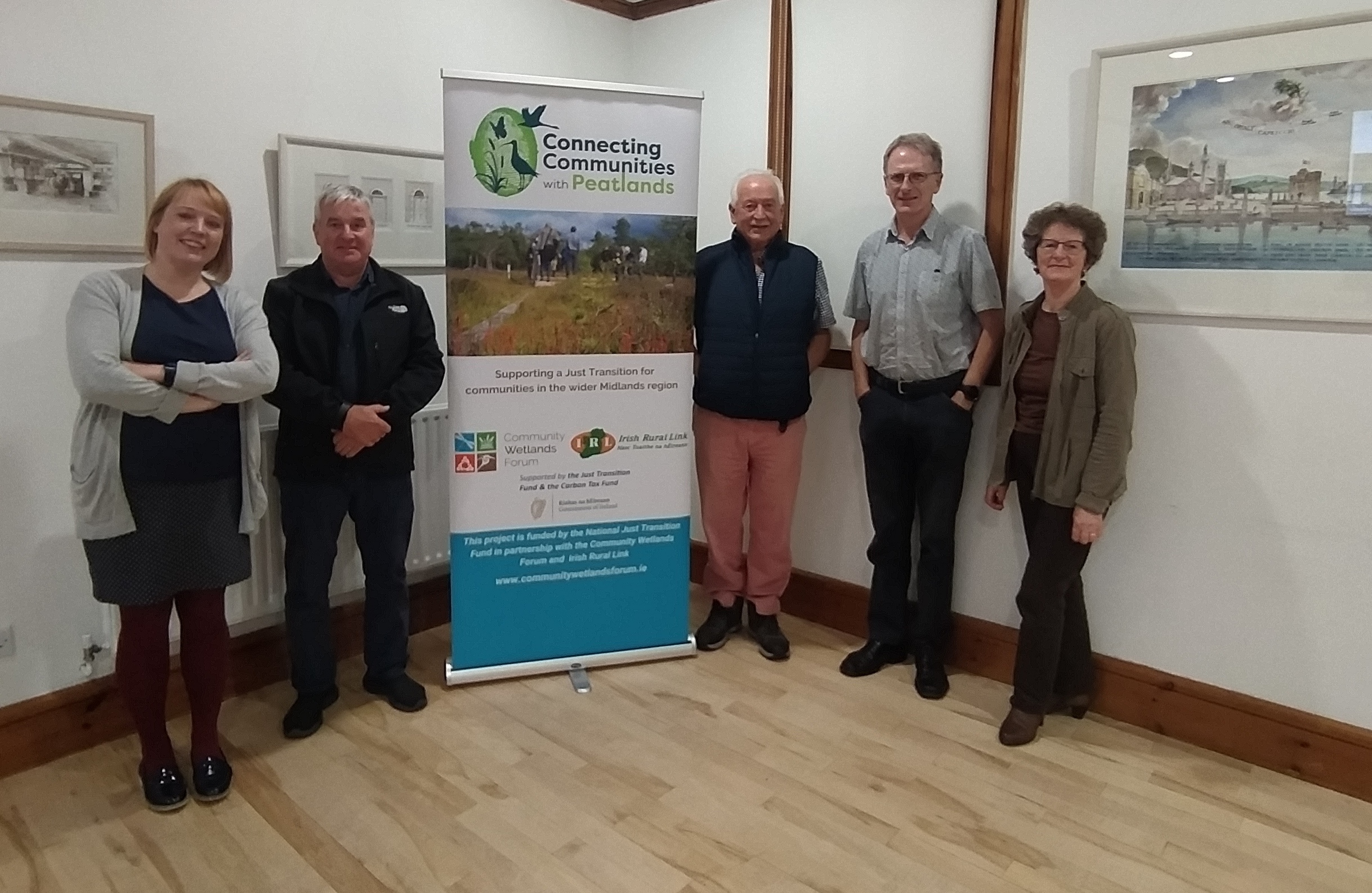 Bogs in Transition Blog
We are always looking for contributors to our blog. We aim to capture the stories of our bogs as the peatlandscape changes. If you are interested in writing a short piece (500-1000 words) about your local bog with any bog related topic in mind, we would be delighted to host it on our blog and share your story with our followers. 

Email your written contribution and any photos or video you may have to aoife@irishrurallink.ie.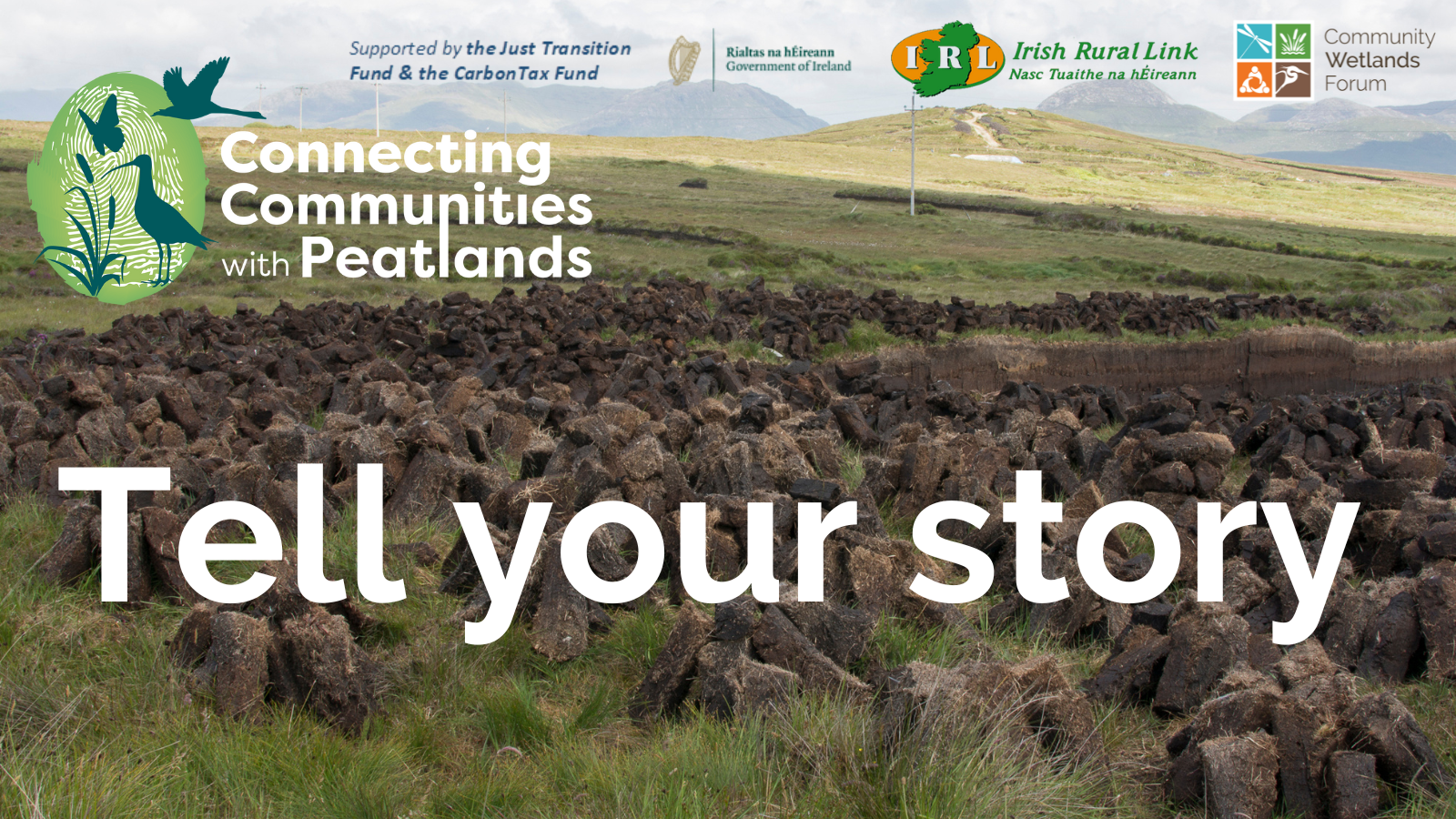 14 December - Launch of EMERGE initiative (Eastern and Midlands Enabling Roadmap for the Green Economy).
This project involves maximising the social and economic opportunities of climate action for Ireland, while consulting and supporting individual communities facing specific challenges in transitioning to a lower carbon economy. Register for the online launch here.