BIGGER, BETTER & BOLDER FUNDRAISING: 7-PART SERIES (ONLINE WORKSHOP)
Share
The program comprises 7 individual modules. Each module (and each corresponding workshop) will address a different area of fundraising and will be valuable for individuals seeking training in just that area.
Taken together the 7 modules will provide a comprehensive training program for small organisations who want to develop a diverse and effective fundraising program and ensure stability for their organisation.
Each module follows a similar structure:
Intro to the topic
Advantages and challenges of this type of fundraising
Case studies
Applying these strategies in smaller organisations
Measuring success.
This structure invites participants to engage with areas of fundraising that they are not as familiar with and to understand it in the context of what fundraising they already do.
In addition to the 7 core modules the program includes a series of discussion/networking opportunities for all participants. Experience has shown us that fundraisers benefit from the opportunity to discuss their experiences with each other, ask questions and build relationships with others who are in similar roles.
These relationships last long after the program has been completed and is a key part of the participants professional development.
Module Details 
Wed, 8-Feb-23  (9.30am-1pm)
What is fundraising?
Crafting your fundraising ask
What are the different methods of fundraising?
Role of staff and board in Fundraising
Donor Care
Wed, 22-Mar-23 (9.30am-1pm)
What is community fundraising?
Community-led versus produced events
Engaging participants
Retention
Life cycle of activities
Wed, 26-Apr-23  (9.30am-1pm)
Direct Marketing
Direct response
Building a sustainable donor base
Retention
Donor journey
Wed, 24-May-23  (9.30am-1pm)
What is digital fundraising?
Web, newsletter, social media channels
Developing your digital journey
Converting likes to Euro
Wed, 13-Sep-23  (9.30am-1pm)
What is a major donor to you?
Relationship building
Making an ask
Introducing a legacy program
Measuring impact
Wed, 25-Oct-23  (9.30am-1pm)
What is corporate fundraising?
Understanding what the funder wants to fund
Making an ask
Crafting a proposal
Feedback
Wed, 22-Nov-23 (9.30am-1pm)
How much do you need to raise and why?
What are other organisations doing?
What are your strengths and weaknesses as an organisation?
What types of fundraising is a good fit for your organisation? 
Planning
Reporting
Discussion Sessions
Modules will be delivered monthly (allowing for a summer recess), with a number of supplementary networking sessions planned over the course of the programme where participants can discuss the module content and get to know each other. Details to follow for registered participants. 
How to register
This event will be held on Zoom. Please register below - you only need to register once to cover all 7 sessions. Meeting details will be sent to you after registration.
Meet Your Facilitator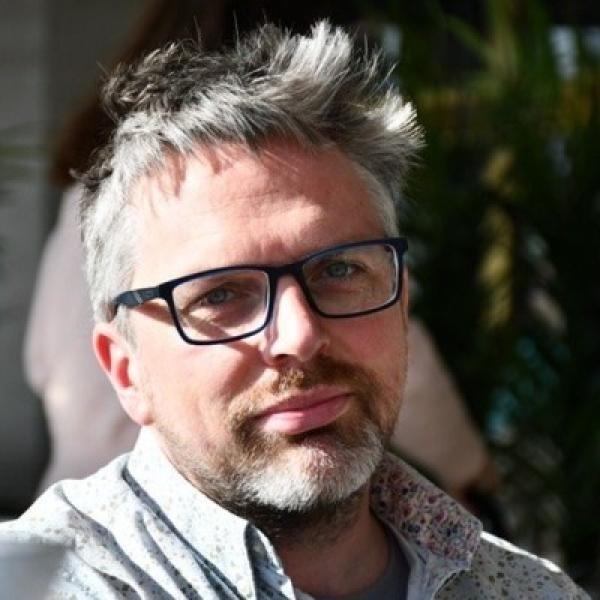 Kevin Delaney from Academy Street Workshop has over 16 years experience working with and for nonprofit organisations in Ireland, New Zealand and across the world. He has an in-depth knowledge of the theory and practice of fundraising combining 10 years of delivering fundraising training with hands-on experience of community fundraising, volunteer management, direct marketing and fundraising strategy. Kevin has addressed fundraising conferences in Dublin, London, Amsterdam, Rome, Nashville & Oslo and is widely recognised as an engaging, knowledgeable and inspiring tutor.
Testimonial
Very informative and engaging. There was a lot of information relayed but in a way that everyone could understand it. The trainer was excellent and really knew his subject topic E. Norris, CEO, Daisyhouse Housing Association 
Who should attend
Fundraisers from smaller organisations or individuals who want to put more structure on their fundraising so they can start planning for the sustainable future of their nonprofits.